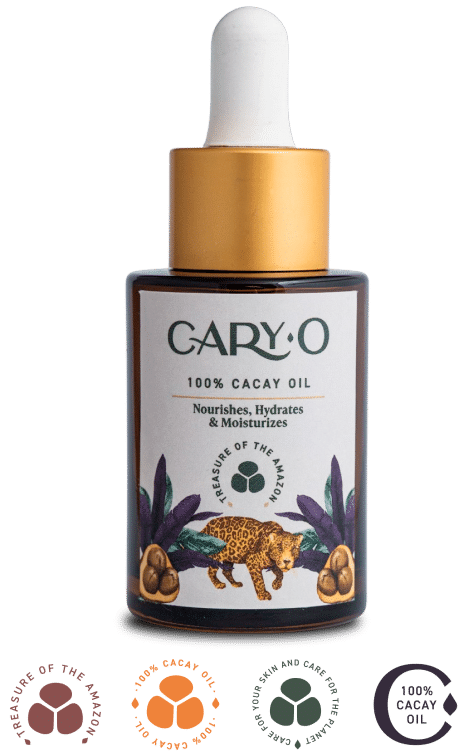 A natural treasure has been found in the Colombian Amazon that will make your skin look radiant, young and fresh. Cacay oil, from the nut of the Cacay tree, is the best solution to take care of your skin, keeping it hydrated, soft and smooth.
Cacay oil contains 3 times more retinol than Rosehip oil. Retinol reduces wrinkles, increases collagen production, and increases skin elasticity.
With twice the vitamin F (omega 6) and 50% more vitamin E than Argan oil, Cacay oil deeply hydrates the skin and improves its texture, and acts as a great antioxidant for the skin.
How to use
Benefits
Presentation
How to use
How to use
Use it on your face, neck and hands, or any other part of your body to hydrate and revitalize the skin, while reducing wrinkles. Cacay oil keeps your skin hydrated, elastic, fresh and smooth.
SKIN: Apply 3 to 4 drops on the skin and spread gently in circular motions. In the morning, apply the oil after bathing and before sunscreen. At night apply the oil after washing your face, which is when the oil works best.
HAIR: Place 2 to 4 drops in the palm of your hand and apply the oil directly to the hair, especially at the ends.
NAILS: Apply directly to the nail allowing the oil to be absorbed.
Benefits
Presentation