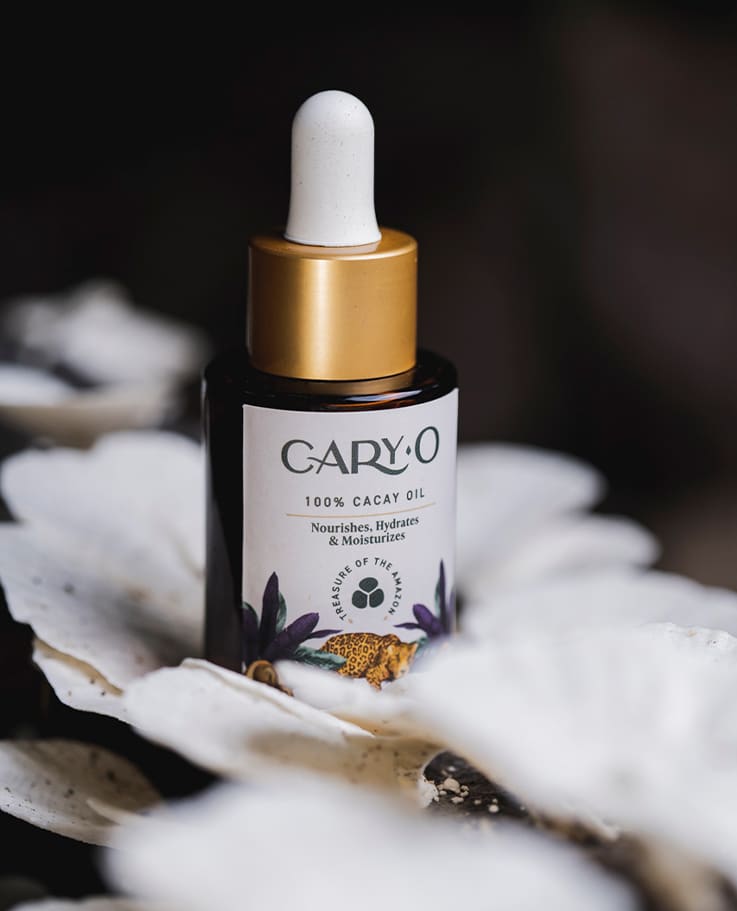 Rejuvenate and hydrate your skin
CaryO gets its name from the Amazonian Cacay tree (Caryodendron Orinocense). The golden oil of the Cacay nut has been used by the indigenous communities of the Amazon for skin care and healing wounds since ancient times.
Suitable for all skin types
Cacay oil contains 3 times more retinol than Rosehip oil. Retinol is a type of vitamin A that reduces wrinkles, increases collagen production, and increases skin elasticity.
With twice the vitamin F (omega 3 and 6) and 50% more vitamin E than Argan oil, Cacay oil deeply hydrates the skin, improves its texture, and acts as a great antioxidant for the skin.