What is Cacay Oil?
In the Amazon, a treasure for skin care, used ancestrally by indigenous people of the region, has been found. This treasure is the rejuvenating Cacay Oil, from the Cacay tree. Today Cacay oil is one of the best natural oils in the world to prevent wrinkles and moisturize the skin. It has a very high concentration of retinol and vitamin E which gives it its anti-aging powers. The cacay oil rejuvenates, nourishes and hydrates the skin.
The Cacay (Caryodendron Orinocense K.) belongs to the Euphorbiaceae family, of which about 60 genera and about 529 species form part, being one of the largest and most diverse families within the flowering plants.
Known in different parts of the world as Metohuayo (Peru); Inchi, cacay, tacay (Colombia); Cacay, ñambi, peanut from tree (Ecuador); walnut stick, Barquisimeto nut (Venezuela), Pork Chestnut (Brazil), It is a native species of the western Amazon, and is widely distributed in the Amazon basin in Colombia, Ecuador, Peru and Venezuela.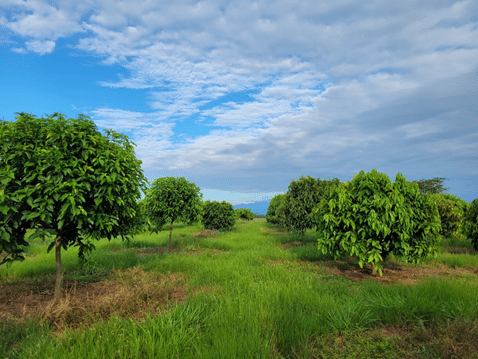 The Cacay is a tree that reaches between 15 and 20 m in height (49 to 65 feet) are either males or females, it is a rustic species, highly adaptable to acidic soils with high aluminum content, it is also considered one of the most promising species of the Amazon region and the Colombian Orinoco.
Why is Cacay Oil Important?
Cacay oil brings together some of the properties of the most desirable and exotic oils. Cacay oil has some of the highest amounts of Natural Retinol. Natural retinol is an anti-oxidant known for its excellent anti-ageing properties. It works by activating cell regeneration and helps stimulate the production of collagen, reducing the appearance of fine lines and wrinkles to create a firmer and smoother complexion. Cacay oil also helps to slow down the loss of collagen and provides longer lasting hydration.
Cacay oil is also rich in Vitamin E and F. The natural Vitamin E and F content in cacay oil nourishes the skin with their antioxidant properties to help protect against the harmful effects of free radicals which can accelerate the signs of ageing. These vitamins also support the skins natural recovery process, promotes cell renewal and regenerates the skin to reveal a healthy, glowing complexion.
Cacay Oil is nature that works
Cacay nut oil has more than twice the content of natural retinol compared to rosehip oil. Retinol is a type of vitamin A with proven efficacy in stimulating collagen production in the dermis, contributing to cell regeneration and improving skin elasticity. Vitamin F decreases skin dryness and improves its texture and with more than 65% of vitamin F (omega 3 and 6), cacay nut oil is above argan oil.
The regular use of CaryO cacay oil in your skincare regime can help to speed-up collagen production, restore the skin's natural function and reduce the appearance of wrinkles for a more youthful and radiant complexion.
Thanks to its rejuvenating, moisturizing and healing qualities, Cacay Oil is a jewel of nature. It's extremely high natural concentration of retinol and vitamin E make it the best 100% natural companion for your skin, to keep it young, hydrated and soft. ⠀⠀⠀⠀⠀⠀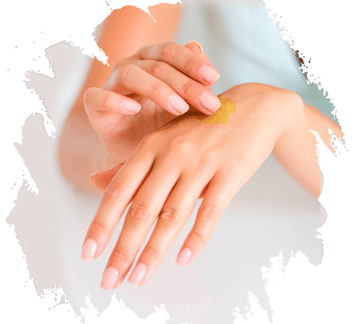 The properties of the cacay oil have shown many improvements including:
Reduction of signs of aging (expression lines, dryness, wrinkles)
Promotes skin cell renewal
Improves skin hydration
Increases long lasting hydration and moisturization
Reduction of skin spots
Improves skin firmness
Helps prevent stretch marks during pregnancy and improves the look of existing ones
Improves skin smoothness
Illuminates and restores skin radiance
Improves skin elasticity
Protects and strengthens the skins natural protective barrier
Helps hair and nail repair
Good for you and good for the environment
Cacay Oil producers like CaryO are doing so in a sustainable and responsible way. CaryO helps  support 50 peasant families throughout the State of Meta. The purchase of the Cacay crop at fair prices generates additional income for families who have decided to protect these trees.
n addition, for every cacay oil purchased from CaryO 1m2 of forest is preserved by O2 Reserve. O2 Reserve is a company dedicated to the management, conservation, and protection of Colombia's biodiversity with a reserve located in the tropical rainforest of Magdalena Medio, Colombia.
O2 Reserve protects a sanctuary, which, apart from being a shelter for countless forms of life, also provides a strategic position since it is part of the most critical points of the so-called jaguar corridor.  O2 Reserve firmly believes that each meter matters. Only in 1m2 of forest up to 256 species of trees have been found and that is why protecting this forests is so important. To let nature flourish in peace and the animals that inhabit it, be free.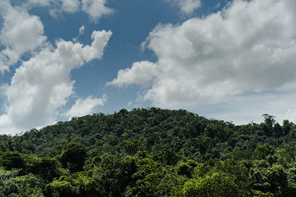 It is important to buy Cacay Oil from a company fomenting sustainably and responsibly harvested cacay and companies like CaryO that have a commitment to help reduce CO2 emissions and help mitigate climate change. To achieve these goals, CaryO, in partnership with to the Foundation Land Life Future (LLF) is helping in the conservation of virgin land, in the restoration of native species and in the preservation of biodiversity in general.
Per square meter Colombia has the most biodiversity of any country.
Some biodiversity highlights:
Colombia has the highest biodiversity in Birds with more than 1754 species of birds
Colombia is the country with the highest biodiversity in amphibious in the world
Colombia is home to 20% of the world's flora with; 90.000 species
Colombia is home to most species of bats
Colombia is second in biodiversity of butterflies worldwide
Colombia accounts for more than 50.000 species of orchids